BE YOU, DO YOU, and STAY TRUE
Do you like to be around Savvy, Sexy & Social Women? Women that are successful, passionate, positive, inspiring, and have a vibrant and fun. personality? Do you want to expand your social circle? Or, do you need an escape, somewhere to laugh and get to meet new people?
Well, you've found the right place TO BE!
Welcome to our Weekly Newsletter!
 Newsletter 2
Hello Savvy, Sexy, & Social Ladies,
I can't believe it's the end of August. Time flies but the summer isn't over just yet, so let's keep enjoying it. Now that everyone is getting back from vacation we are filling our calendar with life's events.
I am looking forward to getting together and catching up with you all, and I can't wait to hear what's new in the world of all our Savvy, Sexy, & Social ladies.
WANT TO BE FAMOUS?!?!
I would like to add a section on our website called "Meet Our Members!" where prospective members can see who we are and what we're about. So, if you'd like to be featured on this new and exciting section of our website, please send us a nice pic with a small blurb/bio about you! Send via email to keulabinelly@savvysexyandsocial.com. Please send ASAP but no later than Friday, August 31.
UPCOMING EVENTS
TONIGHT: Keula Binelly Couture Fall-Winter 2018-2019 Launch Party
I know it's a little short notice, but com'n be spontaneous join us tonight, and don't miss the fun. Not everything in life needs to be planned, sometimes the unplanned things are some of the best.
We are so excited to invite you to join us TONIGHT, August 22nd for our Keula Binelly Couture Fall/Winter 2018-2019 Sip, Shop, Socialize Launch Party. I just got back from Brazil and brought back with me many incredible styles to choose from, so it's time to get your Fall wardrobe ready. This season comes with many recurring trends as well as a few newcomers that are simply delectable! It is hard not to fall in love with each style all over again. Don't miss it! Be the first ones to check things out. Please click here to RSVP ASAP. Number of guests are limited.
"Discover your style and tell the world that you are one of a kind!"
Please note this event is for both Members and Non-Members of SSS
Meet & Mingle Happy Hour & Donna's Birthday Celebration
Thursday, August 23, 2018

5:30 PM 8:30 PM

Columbia Island Marina Island Time Yacht Bar & Grill
Savvy, Sexy & Social invites you to our Meet & Mingle Happy Hour and Donna's Birthday Celebration.
This event is mixed - both ladies and gentlemen are invited to attend.
Come for the fun, friends, and foolishness ... Food and drinks available to purchase at Island Time & Yacht Bar & Grill.
VIP After party on "F" dock on my Boat for all the Savvy, Sexy & Social ladies from approximately 9:30pm to midnight. I'll provide some light appetizers and you please bring a bottle of wine or prosecco to share.
Please note, this event is FREE but you still need to sign up here.
Women Who Love God
Savvy, Sexy & Social invites you to join us at our August Bible Study in my home
Tuesday, August 28
7:00 PM - 9:00PM
We are women who desire to know more about God and His Son Jesus Christ as revealed in the Bible.
Our Bible study groups meet monthly and is designed to encourage women to grow closer to God and to one another. These special times of sharing are designed to build relationships and fellowships between the ladies who attend.
Please note, this event is FREE but you still need to RSVP here. The number of guests is limited. Light refreshments will be provided, but kindly bring something to share.
We are looking for volunteers to host our upcoming Bible Studies, if you are interested to open your home to all of us please give me a call at 240-595-5335 or contact me Here.
Please note this event is for both Members and Non-Members of SSS.
TOP STORIES
Last week Farewell to Summer Sale Party
From last Monday at our Sip, Shop, Socialize Farewell to Summer Sale.
You are not fully dressed until you wear a smile, sometimes your joy is the source of your smile, but sometimes your smile can be the source of your joy. Keep smiling ladies and let the world wonder why.
Money isn't a cause but a consequence for me... When we follow our passion money and success will follow. There's nothing more satisfying for me than seeing a happy and smiling face from you all. I'm grateful to have you in my life. Here are some pics of the fun we had at our event.
Our Summer sales events were a huge success! So, we've decided to keep the summer sale going until everything is gone. If you've missed our big sale events, you still have a chance to save. All the summer inventory will be in a $25 rack, $35 rack and a $50 rack.
Please call me to schedule your personal appointment in the privacy of my home boutique.
Shout Out to Our Newest Members
Ladies, help me welcome ...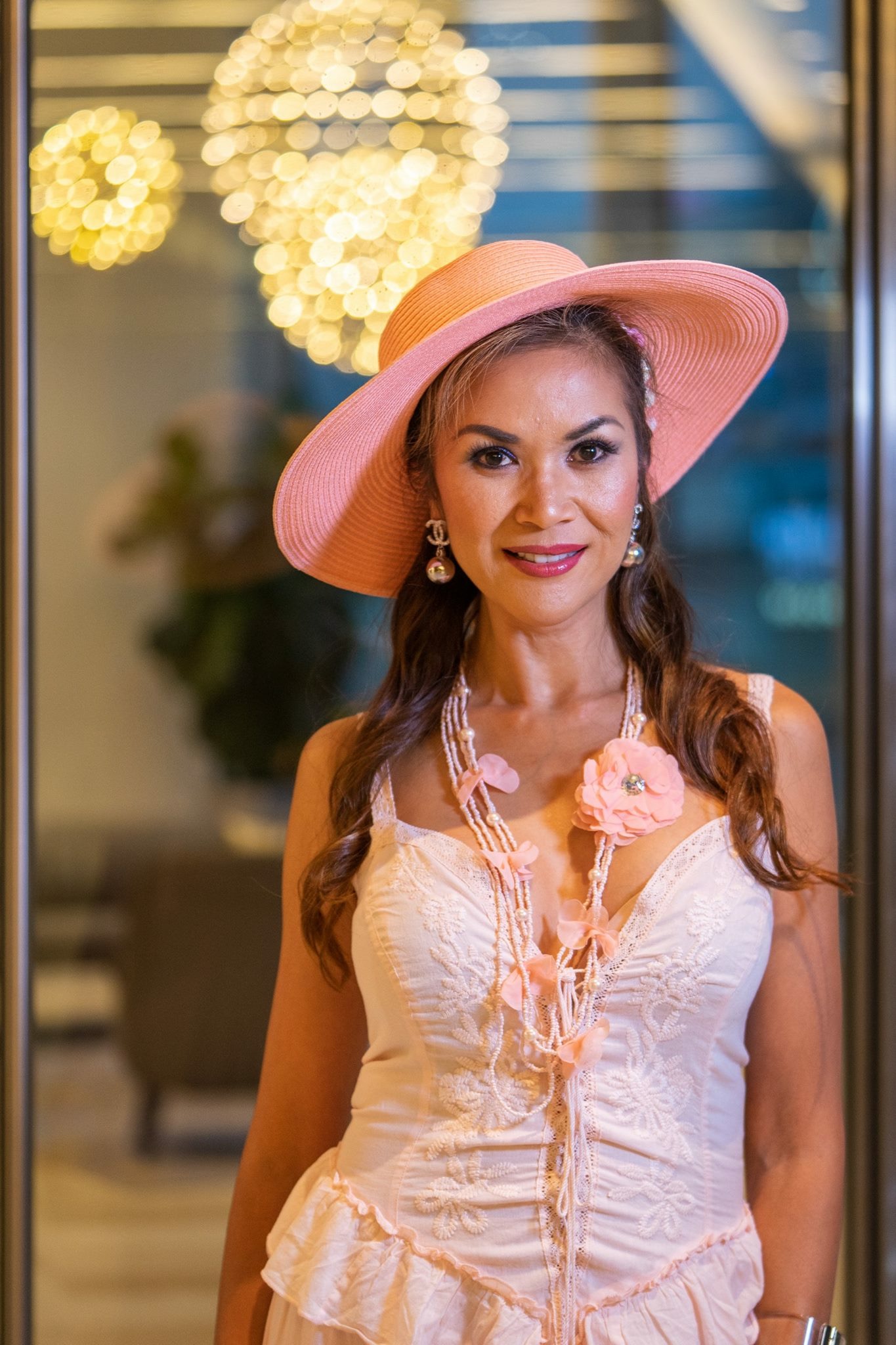 Stay tuned on all upcoming changes and exciting events by checking our website often.
We can't wait to see you at the next Savvy, Sexy & Social event!